Three generations - from left to right
Henny's mom - Thilly,
Henny
, and Henny's son -
Mark
Thilly lived only a couple of blocks away.
She and Henny's brother,
Bart
, got a visit every day. Sadly, Thilly has now passed.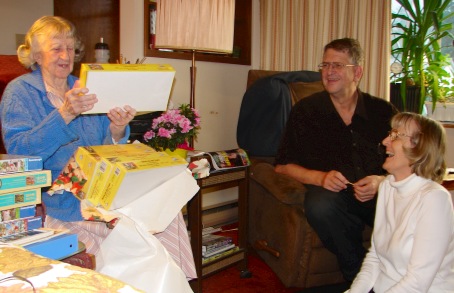 Henny's mom, Thilly, celebrated her 91st birthday, seen here with Henny and Bart.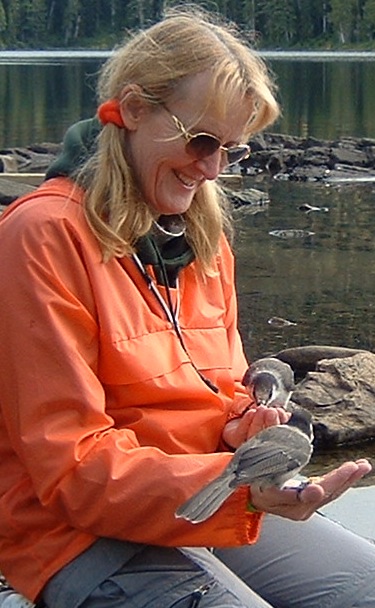 Henny doesn't just have
a kind and trusted touch with wild animals
, but also household pets
like dogs
and cats.

She managed to put them at their ease
whether discovered along a trail, on a visit to someone's house, or if their owners are visiting Henny.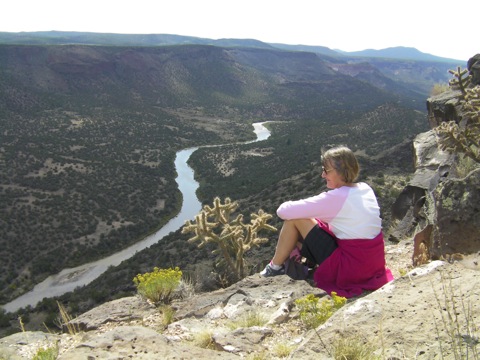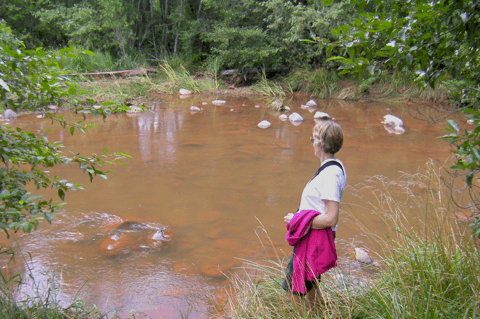 On her way to a training seminar in the USA, Henny stopped off to enjoy some terrific views.